Exciting News Students and Parents !
We just partnered with Jom Tuisyen. Score an A today for your SPM's examination with online interactive learning tuition in Malaysia , its affordable and easy! This is how you stay ahead and get A's in school and get perfect score for SPM's
It is the smart way for you to prepare for school exams and stay ahead, with Malaysia #1 Online Tuisyen.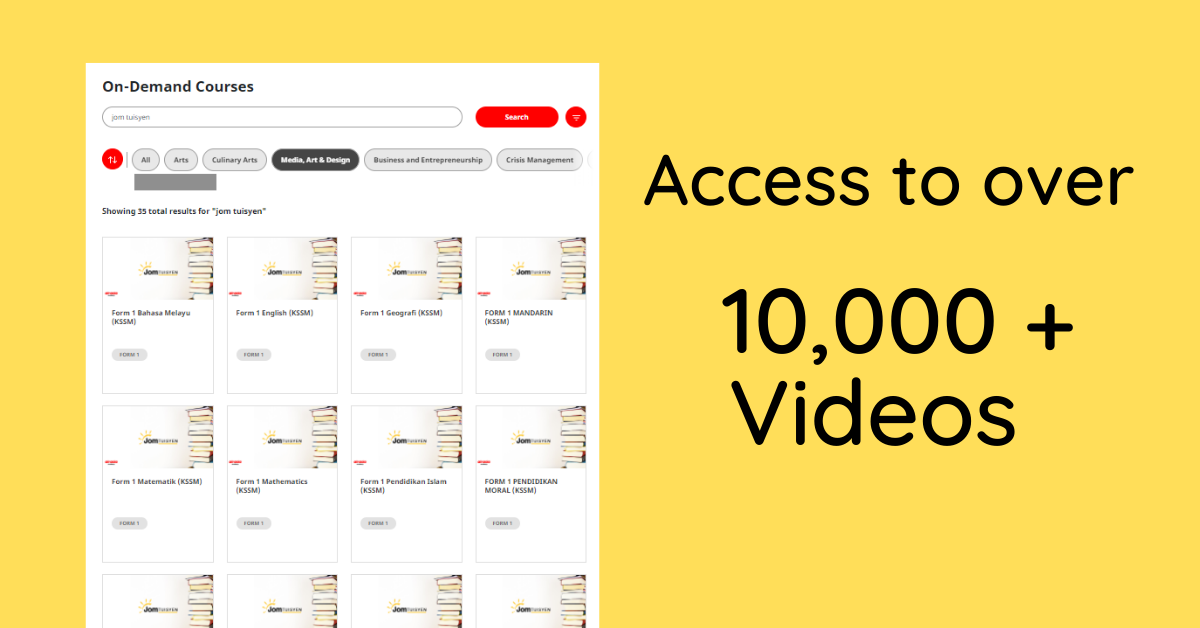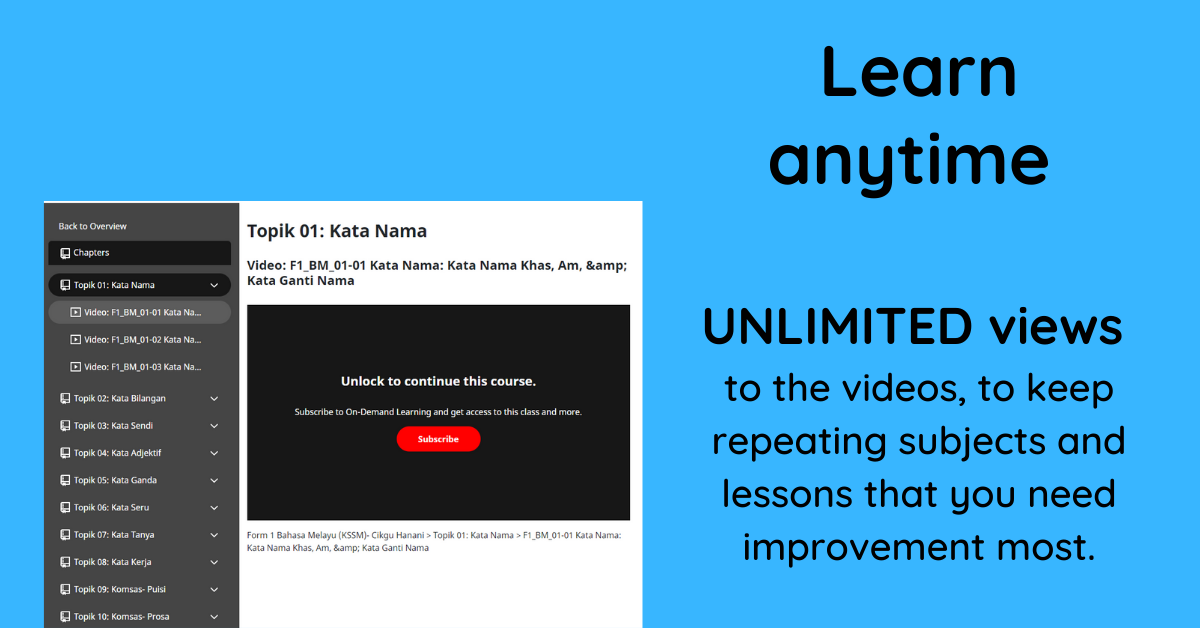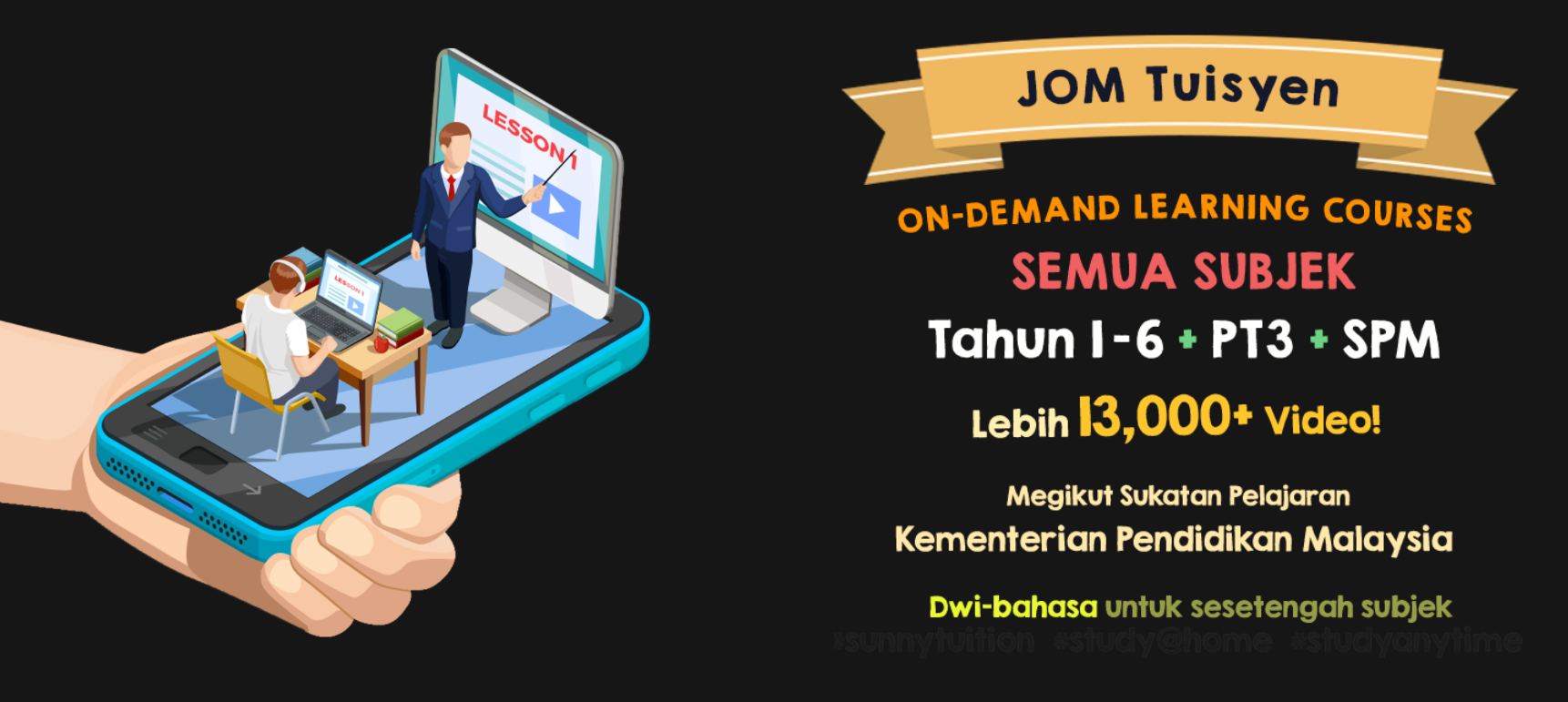 With the same on demand subscription you are also able to access a wide range of topics ranging from digital and tech development, leadership and management as well as lifestyle.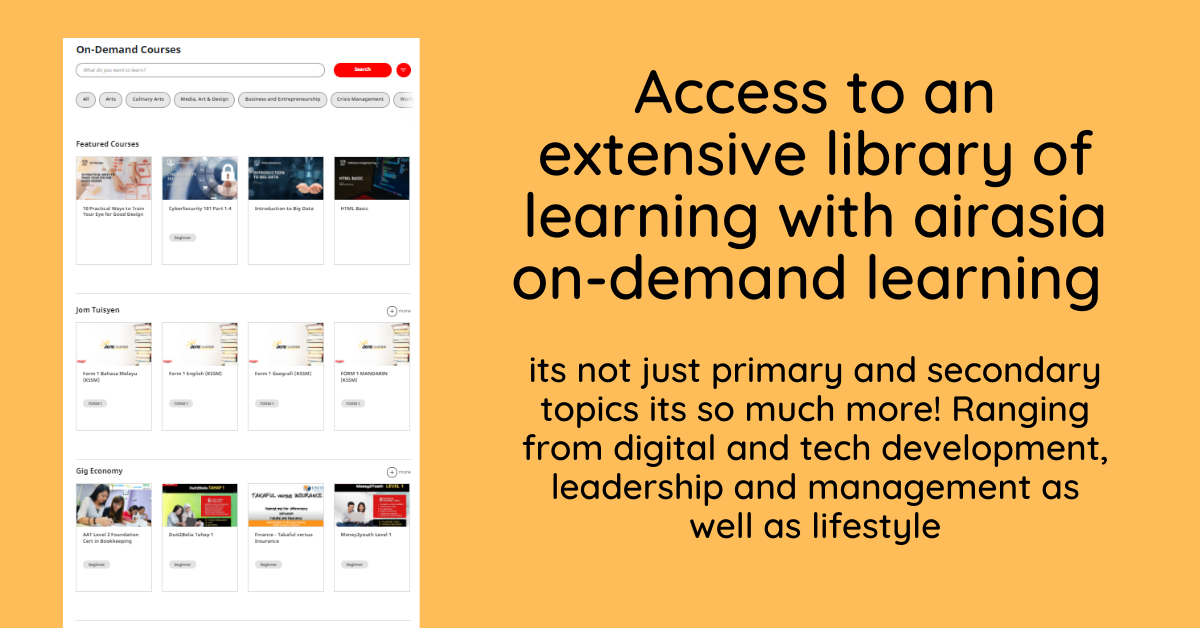 For a limited time, those interested can subscribe at only RM10/month by using voucher code TUISYEN10 (normal price rm69/month subscription) in the discount section at checkout. Offer ends 31 Dec 2021